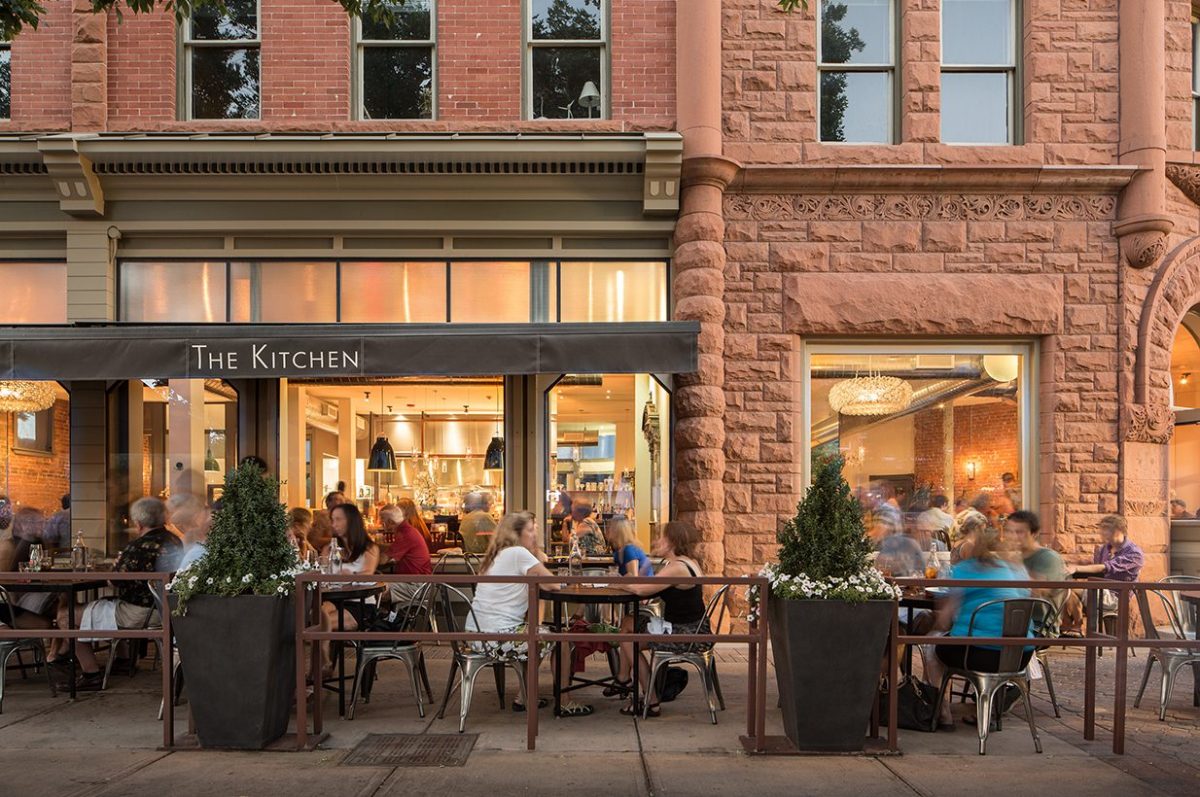 We have several restaurant suggestions depending on what you're up for. Our top picks are below and are based on proximity to Remington Flats and our own experiences as well as feedback from guests. Reservations are almost a requirement for Fri-Sat, so we do suggest planning ahead and nearly every restaurant in Fort Collins is casual dress but you can dress up as well.
(We are happy to make the reservation for you, just let us know what time and how many.)
Restaurant 415: $$-$ Offering brunch, lunch, happy hour, dinner and four blocks from Remington Flats. 415 has been featured on Guy Fieri Show on the Food Network and is a favorite of the FoCo food scene offering a locally sourced well-rounded menu for all tastes including vegan and vegetarian. With two patios, it's a great spot for people watching or private party. Warning, if you don't like trains you'll want to stay off the patio.
The Colorado Room: $ Gastro bar with locally sourced menu that is anything but ordinary. This is a local and guest favorite about one block from Remington Flats.
Cafe' Vino: Fancy/Casual $$$-$ two blocks from Remington Flats. Uber hipster place with a varied menu (we think a bit overpriced), a very nice wine selection and a great fun atmosphere for the 30-40 something professional crowd. Very popular local favorite and usually has a minimum one hour wait without reservations. (Nice patio)
Nick's Italian: $$-$ Family friendly serving lunch (really…get the burger) and dinner and two blocks from Remington Flats. Voted best burger in FoCo last year really catapulted our little local secret place to one of the busiest restaurants in town. This has presented challenges so you may experience long waits.Best to make a reservation and although they offer take-out, we don't recommend using it.
The following are all located in Old Town Square approximately 5-6 blocks from Remington Flats: Walking or biking distance or Uber/Lyft for about $5.
The Exchange Old Town: $ Outdoor square with several different restaurant choices including Copper Muse Distillery, Italian Pannini Sandwiches , Vatos Tacos & Tequila, FoCo DoCo (doughnuts), The Churn Ice Cream, Crooked Stave Artisan Beer, Chick-n-Cone (handheld chicken). This is a very bike friendly area and we recommend grabbing a cruiser or walking to explore.
Jax or Fish: $$$ Either of these are amazing choices for seafood both serving lunch and dinner. Fish is locally owned and operated. Jax is our favorite restaurant and is part of a Colorado group of high-end restaurants. Jax is loud and vibrant with a small patio, Fish is more intimate and is known locally because they have new and unique specials every night depending on what they get int fresh that day. We have complimentary coupons for either.
Jay's Bistro- $$$$ French cuisine and Jazz Bar, without question the most "dress up romantic" dining in Fort Collins. Under new ownership and we've heard good things!
Blue Agave or Rio: $$-$ Casual Mexican both locally owned and operated. Blue Agave is a bit more high-end with unusual dishes and they have two really great patio's. Rio is not known for really great food but is known for really powerful margaritas (limit 3...no kidding) and is a local favorite of people of all ages looking to party hearty!
Whiskey Still or Sonny Lubick's: $$$ Steakhouse Whiskey Still has excellent food and a kind-of weird atmosphere. Sunny Lubicks is elegant-ish, intimate, great for a romantic dinner and the food is also good. We love the bar here (catacombs...underground).
The Emporium and Ginger & Baker: $$$$ Both are newish to the Fort Collins Restaurant Scene. We love The Emporium but many people feel it is really loud so it's getting some mixed reviews from Locals but it is one of our favorite places for date night. Ginger & Baker is supposed to be THE place to eat in Old Town for fine dining. The service is unbeatable but the rest, we feel is overrated.

Finally, there are at least 35+ food choices within blocks of Remington Flats of all price ranges. If none of these appeal to you, drop us a note of specifics and we'll help you out!